INFRASTRUCTURE AS A SERVICE
Use the right infrastructure for your cloud solutions. One that's reliable and flexible. One that completely suits your needs and grows with you. And one you don't have to worry about, because it's managed by professionals. You'll find that perfect foundation at Dia Telecom.
Pricing Virtual Machines on VMware
Virtual Machine
[1 core/1GB/100GB]
Virtual Machine
[2 cores/2GB/100GB]
Virtual Machine
[3 cores/4GB/100GB]
The Best Fit for Every Cloud Solution
---
---
Simplify you path choosing the right cloud base for you solution

PRIVATE CLOUD
In a private cloud environment, the available resources are used exclusively by one customer. Data is stored in a dedicated environment.

PUBLIC CLOUD
In a public cloud the resources are shared amount customers and their data is stored in a shared environment..

HYBRID CLOUD
In a hybrid cloud, the services are spread over both private and public infrastructure.

OPEN STACK
With managed OpenStack IaaS you benefit from Open Stack flexibility without compromise on reliability.

Building The Perfect Cloud
---
---
As an IaaS provider
Dia Telecom provides the ideal infrastructure on which partners can build the perfect cloud. To create the right building blocks, we use the smartest solutions in the market, based on proven technology and best practises. This has been achieved for many years by keeping a close eye on the market, our suppliers and partners.
CONNECTED
Together we are stronger. As professionals, we reinforce each other and we rely on each other's qualities. We like making connections this way. With both partners and suppliers. So, we don't have customers, but partners.
Equality and mutual respect are of paramount importance to us. We don't compete with our partners, but together with our partners form a team of specialists.
We need our partners, after all, we provide a solid foundation with building blocks, but the house still has to be built.
PERSONAL
At Dia Telecom you won't find a traditional customer-supplier relationship. We like to keep it personal. We don't have recorded telephone messages, but engineers that you, our partner, can speak to directly.
In short: Our success factors are short lines of communication, direct and regular contact and open communication, but above all a pleasant cooperation. After all, we speak the same language.
Accessibility, reliability and flexibility are therefore interwoven and these characteristics form the basis of our sustainable connectivity services.
SHARP
We like to keep ourselves sharp. Sharp on our services, on our partners, on the market. This way we have a clear focus; infrastructure and virtualisation are our core services. We don't manage operating systems and applications. That's what ours partners do, meaning you. A clear dividing line is needed to guarantee our expertise and to keep us sharp, but also to indicate where our specialism lies.
We also remain keen on developments in the market. We have carefully selected the building blocks for our services. This way we can always provide partners with sharp advice and we are able to keep a birdseye view.
SOLID AND RELIABLE CLOUD BASE
---
---
The combination of business activities, location and sector make every organisation unique. This makes it difficult to determine the ideal cloud environment to quickly and purposefully develop applications and services. At the same time you do want to maintain control of the management and investment. Flexibility also plays a major role. Not all applications are business-critical and have to run within a private cloud. In other cases, public or hybrid cloud variants are more appealing. Regardless of your choice, you want to guarantee the performance and security. Dia Telecom advises and always provides you with the right cloud environment.
Dia Telecom delivers a solid and reliable cloud base. This way you can focus on your core activities. Scaling resources up and down is very easy, you only pay what you actually use in capacity. So you and your customers will always have a high-quality cloud infrastructure.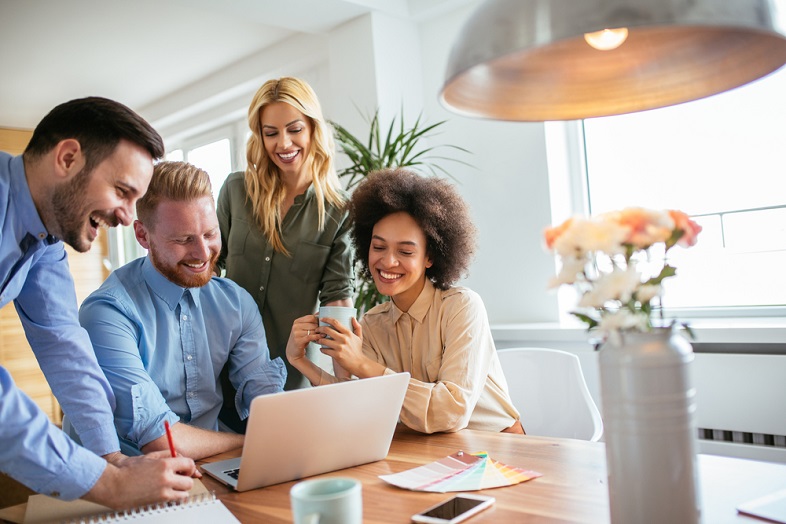 FREE CLOUD BASE ASSESSMENT
---
---
Get in touch with one of our sales representatives and design your optimum connectivity solution.


We take pride in delivering our Infrastructure Services with the highest availability, amazing flexibility and costs saving benefits.

QUALITY OF SERVICE

---
---
Our Cloud Services provide Quality of Service to guarantee that packet traffic for latency affected applications or other media connection will not be delayed or dropped due interference from other lower priority traffic.
SERVICE LEVEL AGREEMENT

---
---
When it comes to the quality and availability of our services, we set ourselves the highest standards. Our Service Level Agreement (SLA) is our commitment to giving you the highest standard of customer service, support and care - guaranteed.
24X7 MONITORING

---
---
Our private, cloud-based Internet infrastructure and 24x7 NOC services are designed to give your business everything needed to maximize company uptime, increase productivity and simplify your life.
24X7 HIGHEST AVAILABILITY

---
---
Our infrastructure is distributed over different data centres to ensure that the available is in accordance with our Service Level Agreements, all with suitable layers for security and compliance.
MANAGED CPE

---
---
Throughout our network up to our customer's premises we solely use proven technology Cisco equipment which is installed, managed and monitored by our professional team of engineers.
MAXIMUM FLEXIBILITY

---
---
Because the capacity of our network is scalable, we can quickly provide additional capacity when needed. This also ensures that you do not pay for something you do not use, while also providing your with the assurance that you can instantly expand if needed.

Thanks to the unique flexibility of CCaaS we're able to rapidly expand our business in the Benelux. Scaling our CCaaS capacity and features has become our unique selling point with which we win tenders. The switch to the CCaaS went quick and smooth, enabling us to focus on our growth.

By switching to Dia Telecom we save on our monthly telephony expenses, returning the upfront investment within one year. With UCaaS from Dia Telecom our office communications are far more flexible, working from home or on the road. We hope to continue taking advantage of their latest developments.

Introducing Unified Communications from Dia Telecom truly made the difference for our employees. Our customer contact experience has changed significantly. Bringing up customer details and history improves efficiency and resolution. It also proved to be flexible, easy to manage and rich in functionality.